Royal Court Theatre, Out of Joint and Octagon Theatre Bolton
Rita, Sue and Bob Too
"Do you think it would be better if you and me got ourselves steady boyfriends?"
Best friends Rita and Sue get a lift home from married Bob after babysitting his kids. When he takes the scenic route and offers them a bit of fun, the three start a fling they each think they control.
Andrea Dunbar wrote her semi-autobiographical play for the Royal Court Theatre in 1982 when she was just 19. It's a vivid portrait of girls caught between brutal childhood and an unpromising future, hungry for adult adventure.
Told with wicked humour, startling insight and a great ear for dialogue, Rita Sue and Bob Too became a hit film. Max Stafford-Clark, the play's original director, directs this major new production.
'Dunbar's writing is never judgemental or sentimental – she simply wrote about what she knew' The Times
Post Show Talk – Tues 23 Jan
The Big Idea: In Conversation with director Max Stafford-Clark and cast.
Free with a ticket to the evening's performance.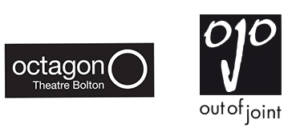 Jerwood Theatre Downstairs
Mon – Sat: 7.30pm
Thu & Sat mats: 2.30pm (from 13 Jan)
Captioned: Fri 26 Jan 7.30pm
Audio Described: Sat 27 Jan 2.30pm
Age guidance: 14+
Trigger warnings for productions