React: Victory Condition is a project led by Young Court over October half-term in 2017, which gave young people aged 15 – 19 the opportunity to work with professional theatre makers to explore the themes of Victory Condition and to create their own play in response.
Read on to find out how Luke Fox, one of the React participants, found the experience…
---
I am 17, Autistic and hoping for a career in acting, so the chance to join the ReAct Project at the Royal Court Theatre during half-term was an exciting opportunity. Although I regularly attend disability drama groups, I wasn't too sure what it would be like to spend a week working in a more mainstream environment. I felt mostly anxious about it at first, but I was looking forward to the experience. I had never tried writing a performance piece before so I thought it would be a good challenge for me.
The project leaders offered to send me the script for Victory Condition by Chris Thorpe, the play we would watch and use for inspiration for our own writing. They also offered to send me photographs of the theatre in advance so I would know what to expect when I arrived and asked if I would prefer to sit at the end of the row of seats, so that I could leave easily if necessary. It was reassuring to know that the Royal Court Theatre is Autism aware and inclusive.
When I first arrived at the start of the week, there were quite a lot of other people my age who all appeared to get on with each other and have lots in common. I didn't have a great deal of confidence to be sociable so I kept myself quiet for the most part of the day.
In the first session, I felt a little confused as to what exactly was going on, due to my language disorder, as it takes a huge amount of time for me to process spoken information. It's never nice to have that issue but it's what I have in me so I just have to deal with it. At the end of the day, one of the project leaders helped me to go over what we had done in the session, to make sure I had processed the information, this made a real difference to my understanding.
I had never created a monologue before and I was anxious if I would ever be good enough for it, but in a short amount of time I managed to come up with a few ideas which gave me a strong feel of vision and imagination to develop my piece. By the time I had finished it and read it out to my family and the others on the project, I felt more comfortable with what my tasks were and how to deliver them. I felt my confidence growing from weaker to stronger after I edited and practiced all the lines from my monologue. I had the chance to work with a professional director, Grace Gummer, who helped develop my performance so I could perform my monologue in an interesting way, including making a cake on stage.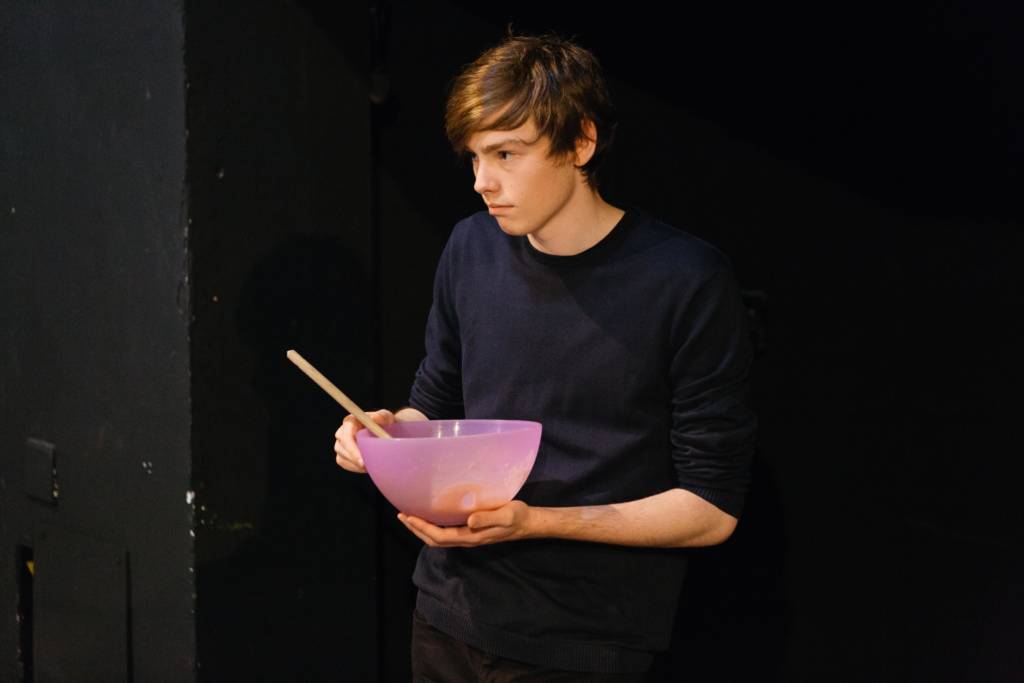 By the time I performed it in the show I felt a sense of achievement for coping with all my fears as to whether I would fit in or not. It has given me a boost and my mind is now telling me that it is entirely possible for people who are like me to be involved in theatre as much as anyone else. There is no right or wrong with what disabilities you have. From so many doubts I had at the start of the week, to so many hopes, I can strongly believe in myself to follow my dreams of a career in acting and theatre making.
By welcoming people of all abilities, drama groups and projects would allow better access to opportunities for everyone. Currently, there aren't enough actors and writers out there who have learning disabilities, so I hope that my write up will encourage others who face similar challenges to sign up for the ReAct Project. Thank you to everyone at the Royal Court Theatre.
Luke Fox