Royal Court Theatre and Sherman Theatre Cardiff
killology
£12 Monday tickets are released online at 9am each Monday during the Royal Court run.
For more info on our Monday tickets click here.
"You can't tell your mum the streets are full of psychos and it's pure fluke you get home alive every night."
A controversial new gaming experience is inspiring a generation.
In Killology, players are rewarded for torturing victims, scoring points for "creativity".
But Killology isn't sick. In fact it's marketed by its millionaire creator as a deeply moral experience. Because yes, you can live out your darkest fantasies, but you don't escape their consequences.
Out on the streets, not everybody agrees with him.
"There is an instinctive revulsion against taking a human life. And that revulsion can be conquered."
Writer Gary Owen made his Royal Court debut in 2015 with Violence & Son. This co-production with the Sherman Theatre is directed by Rachel O'Riordan and is the pair's second collaboration after the award-winning Iphigenia in Splott last year.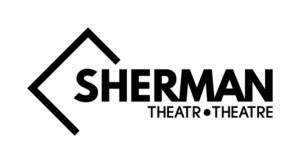 'It's an open wound of a play – raw and sore – but full of compassion too.'
Lyn Gardner | The Guardian Read full review
'Gary Owen's intelligent new play unpicks a destructive father-son relationships with precision and empathy.'
Rosemary Waugh | The Stage Read full review
Show more reviews
Mon – Sat: 7.45pm
Thu & Sat mats: 3pm
Running time: 2 hours 10 mins
Age guidance: 14+
Trigger warnings for productions