A Royal Court Theatre/LIFT co-production
MINEFIELD
"I can tell you the story again of the wounded Argentinian soldier who died in my arms. But it wo​n't necessarily ma​ke me cry now. Sometimes it can feel raw again. But I keep it under control and I tell it like a story." Lou Armour.
Following its hugely successful sell-out 2016 run at the Royal Court, MINEFIELD has toured internationally to enormous acclaim and returns to London for just 10 performances this autumn.
What is a veteran? Survivor? Hero? Mad Man?
In Lola Arias' MINEFIELD six Falklands/Malvinas war veterans who once faced each other across a battlefield now face each other across a stage. Together they share memories, films, songs and photos as they recall their collective war and embody the political figures that led them into it.
Soldier, veteran, human – these men have stories to share as they take us from the horrors of war to today's uncertainties, with brutal honesty and startling humour.
Lola Arias is a writer, director, actress and songwriter and a leading voice in Argentinean theatre. Her productions play with the overlap between reality and fiction and have seen her work with actors, non actors, musicians, dancers, children, babies, and animals.
MINEFIELD was originally commissioned and co-produced by LIFT, Royal Court Theatre, Brighton Festival, Universidad Nacional de San Martín, Theaterformen, Le Quai Angers, Künstlerhaus Mousonturm, Maison des Arts de Créteil and Humain Trop Humain / CDN de Montpellier. Supported by Arts Council England, British Council and The Sackler Trust.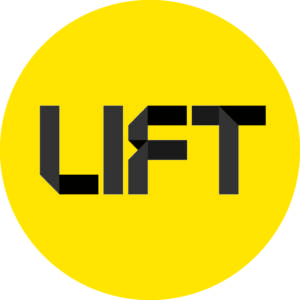 'Work of extraordinary compassion...'
Evening Standard
'Astonishingly moving, sensitive and humane.'
Time Out
'A creative feast… Rich, innovative storytelling which not only does justice to their personal war stories, but sheds new light on war as a whole.'
Metro
'An extraordinary exercise in the mining of memory and the staging of history.'
The Stage
'Brings tears to the eyes and the audience to its feet. Tremendous.'
The Times
'A thing of joy. The motto of all this is clear: make theatre, not war.'
Evening Standard
'Remarkable, honest and quietly moving.'
Financial Times
'A powerful act of remembrance.'
The Telegraph
'A testament to the power of theatre… It's a theatrical experiment that results in a human triumph.'
Broadway World
Show more reviews
Jerwood Theatre Downstairs
Mon – Sat: 7.30pm
Sat mat: 2.30pm (4 Nov)

Running time: approx 1 hour 40 mins (no interval) 
Age guidance: 14+
Trigger warnings for productions
Performed in English and Spanish with surtitles.