Royal Court Theatre and Abbey Theatre
Purple Snowflakes and Titty Wanks
"I'm just very very horny. I don't know how else to put it."  
Saoirse Murphy moves from one chaotic world to another. From her religious home in Dublin, to a new exciting life in London. She's had a taste of freedom and she's making the most of it; but underneath it all she's struggling to manage a big secret, and there's only one person she can talk to about it.  
Purple Snowflakes and Titty Wanks is Irish playwright Sarah Hanly's debut play. Alice Fitzgerald directs.
Sarah is a writer, actress and founder of Dóchas Pictures; and was awarded the 2019 Pinter Commission. The production is co-produced with the Abbey Theatre in Dublin where Sarah's monologue, SHOWER, was performed by Denise Gough as part of the theatre's Dear Ireland series. Sarah was part of a Royal Court's Long Form Writers' Group where playwrights are given space and support to develop their work over a sustained period of time.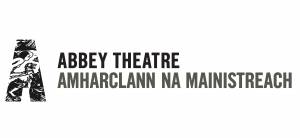 Post-show talk Wed 9 Feb
A Q&A with writer and performer Sarah Hanly. This event is free with a ticket to that evening's performance.
Jerwood Theatre Upstairs
Mon – Sat: 7:45pm
Thu & Sat matinees: 3pm (from 5 Feb)
We're proud to be See It Safely approved by Official London Theatre, so you can feel confident and safe knowing that staff, artists and audiences are COVID-secure based on the latest government guidelines. For more information ahead of your visit click here.
Access Performances
Captioned: Fri 11 Feb at 7:45pm
Trigger warnings for productions
Image credit: Ali Wright