Royal Court Theatre and Abbey Theatre
Purple Snowflakes and Titty Wanks
If a performance is showing as Sold Out, check back for returns by emailing boxoffice@royalcourttheatre.com, or give us a call on 020 7565 5000.
"I'm just very very horny. I don't know how else to put it."  
Saoirse Murphy moves from one chaotic world to another. From her religious home in Dublin, to a new exciting life in London. She's had a taste of freedom and she's making the most of it; but underneath it all she's struggling to manage a big secret, and there's only one person she can talk to about it.  
Purple Snowflakes and Titty Wanks is Irish playwright Sarah Hanly's debut play. Alice Fitzgerald directs.
Sarah is a writer, actress and founder of Dóchas Pictures; and was awarded the 2019 Pinter Commission. The production is co-produced with the Abbey Theatre in Dublin where Sarah's monologue, SHOWER, was performed by Denise Gough as part of the theatre's Dear Ireland series. Sarah was part of a Royal Court's Long Form Writers' Group where playwrights are given space and support to develop their work over a sustained period of time.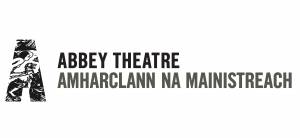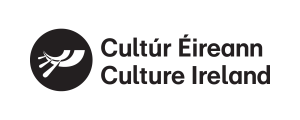 Post-show talk Wed 9 Feb
A Q&A with writer and performer Sarah Hanly. This event is free with a ticket to that evening's performance.
"Fast, fresh, funny and filthy... you just don't see this kind of energy and talent debuting every day."
Time Out, Caroline McGinn Read full review
"A blistering solo performance that goes for the jocular jugular right from the outset."
The Daily Telegraph, Dzifa Benson Read full review
"This is refreshing and disturbing, and joyous and dark, and hilarious and painful, all at the same time, with a burning anger at the core."
The Irish Times, Deirdre Falvey
"A bold and accomplished debut from Hanly that will receive a richly deserved second outing at London's Royal Court next year."
Financial Times, Max McGuinness
"A searingly frank account of female sexuality and shame."
The Sunday Times, Clara Mallon
"An impressive debut work and a bracing, magnetic performance...I can't wait to see what she does next."
Evening Standard, Nick Curtis
"A bold mix of sacred and profane."
The Guardian, Helen Meany
"Saoirse may be shamed by her culture, but Hanly, as a writer and performer, is redefining the female body on stage on her own terms."
The Business Post, Sara Keating
Show more reviews
Jerwood Theatre Upstairs
Mon – Sat: 7:45pm
Thu & Sat matinees: 3pm (from 5 Feb)
Running time: 65 mins, without an interval.
No latecomers.
Please note that this productions uses strobe light and haze throughout, as well as sudden loud noises.
The show also contains references to eating disorders. Further information and support on this subject:
Beat – eating disorder charity
Mind – mental health charity
We ask all audience members, unless medically exempt, to wear face coverings throughout the venue and in the auditorium, out of respect for others, and in support of the cast. Read full details about your visit to the Royal Court here.
Access Performances
Captioned: Fri 11 Feb at 7:45pm
Trigger warnings for productions
Image credit: Ali Wright