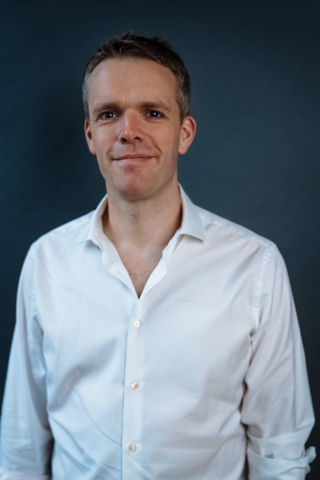 Al Smith
For the Royal Court: Harrogate (& HighTide).
Other theatre includes: Diary of a Madman (Traverse/Gate); Radio (Arcola/Audible).
Television includes: Africa, Father Brown, The Coroner, EastEnders.
Radio includes: Sneakernomics, The Margins, Life Lines, First Do No Harm, Culture, Life in the Freezer, Everyday Time Machines.
Awards include: Audio and Radio Industry Gold Award for Best Fictional Storytelling, BBC Audio Drama Award for Best Series (Life Lines); BFI Wellcome Trust Screenwriting Prize.
Al has been a Pearson Playwright in Residence at the Finborough Theatre and participated in the Paines Plough/Channel 4 Future Perfect Scheme. He is a graduate of the BBC Writers Academy and has been a broadcast Hot Shot.