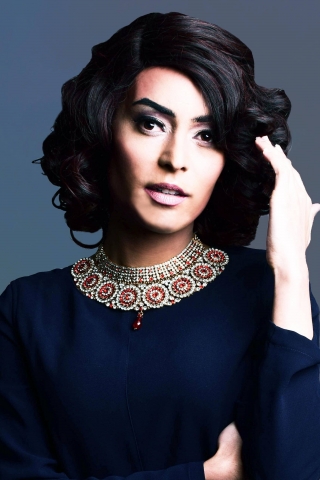 Asifa Lahore
Asifa Lahore is Britain's first out Muslim drag queen, pushing the boundaries of what it means to be LGBT+ and Muslim.
In 2014 Lahore came into the national spotlight when she was famously censored from discussing Islam and Homosexuality on BBC Free Speech. This caused uproar in the British press and allowed Lahore the rare opportunity to speak openly about the topic. She received death threats for her music videos and stage act due to highlighting the issue. 
Asifa featured in Channel 4's groundbreaking documentary Muslim Drag Queens in 2015, drawing an audience of 1.1 million viewers. That same year Asifa was acknowledged as a leading figure within the Gaysian community receiving the Attitude Magazine Pride Award. Asifa was also a judge for the Independent's Rainbow List in 2015, having appeared on the list the previous year.
Asifa's impassioned activism on intersectionality, race, gender and religion has led her to speak at prestigious institutions such as the Lost Lectures, Channel 4 Diversity Festival, Women of the World Festival, the British Library, and the Oxford Union. She has also been the face of C4's 2016 diversity campaign, True Colour TV. Asifa continues to promote and DJ at London's top Gaysian club nights, Club Kali and Disco Rani. Her musings on world events have been featured in Winq, Attitude and IB Times as well as being featured and interviewed for countless publications worldwide.
Asifa's journey into the spotlight has been a deeply personal one through which she discovered her transgender identity and continues being a voice for intersectional Britain.