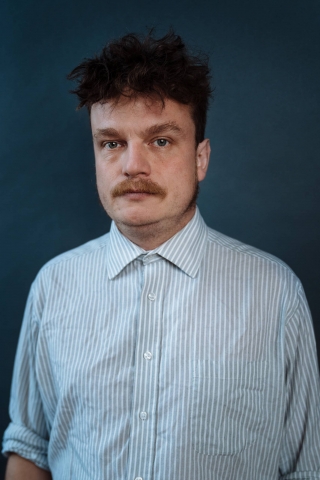 Hamish Pirie
For the Royal Court: Living Newspaper, Instructions for Correct Assembly, Goats, Primetime 2017, Human Animals, Violence & Son, Who Cares, Teh Internet is Serious Business.
Other theatre includes: Shibboleth (Abbey, Dublin); I'm with the Band (& Wales Millennium Centre), Quiz Show, Demos, 50 Plays for Edinburgh (Traverse); Love With a Capital 'L', 3 Seconds, Most Favoured, The Last Bloom (Traverse/Òran Mór); Bravo Figaro (Royal Opera House/Traverse); Salt Root & Roe (Donmar/Trafalgar Studios); Stacy (& Trafalgar Studios), Purgatory (Arcola); Pennies (nabokov); Paper House (Flight 5065).
Hamish trained as Resident Assistant Director at Paines Plough & at the Donmar Warehouse. He was previously Associate Director at the Traverse Theatre. Hamish is an Associate Director at the Royal Court.