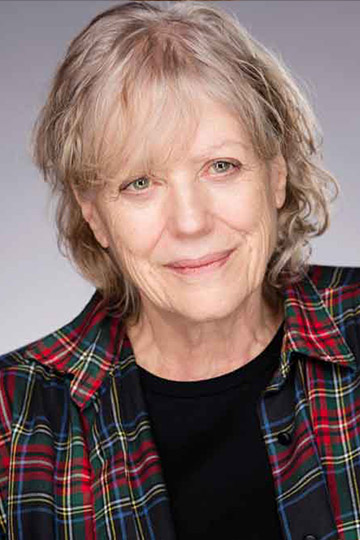 KIKA MARKHAM
FOR THE ROYAL COURT:Time Present (& Duke of York's),Twelfth Night, Shelley.
OTHER THEATRE INCLUDES:Women, Power and Politics (Tricycle);The Permanent Way (Out of
Joint/ National); Julius Caesar, Homebody/Kabul (Young Vic);Vagina Monologues (Ambassadors
Theatre);A Wedding Story (Soho/UK Tour); Song at Twilight (Guildgud Theatre);The Country Girl
(Greenwich Theatre); Real Writing (Riverside Studios); Black Sail,White Sail (Gate);The Flag (Bridge
Lane);A Bright Room Called Day (Bush);The Taming of the Shrew (Theatre Clywd/West End);
Blow on Blow (Soho Poly); Macbeth,Anthony and Cleopatra (Haymarket);The Taming of the Shrew
(Royal Lyceum, Edinburgh);The Seagull (Nottingham Playhouse).
TELEVISION INCLUDES: Einstein and Eddington, Party Animals, Lord Longford, Messiah,The Line
of Beauty, Dirty Filthy Love, Born and Bred, Canterbury Tales:The Man of Law's Tale,The Forsyte
Saga, Inspector Lynley Mysteries,Waking the Dead,Touching Evil,Woman in White,Trial and
Retribution, Kavanagh QC,Takin' Over the Asylum, Cracker,The Bill,Chronicles of the Young
Indiana Jones,The Good Guys,A Woman At War, Poirot,Van Der Valk,Arms and the Man, Return of
Sherlock Holmes, BlackSilk, Blade On A Feather, Edward VIII & Mrs Simpson, Clouds of Glory,
Double Dare,The Basement.
FILM INCLUDES: Franklyn, Paint It Yellow,The Fever, Esther Khan, Killing Me Softly,Wonderland,A
Very British Coup,The Innocent, Outland,Anne and Muriel, Operation Outbreak, Blood of Hussein,
Nor Oit.
AWARDS INCLUDE: Clarence Derwent Award, Best Supporting Actress for Song at Twilight.