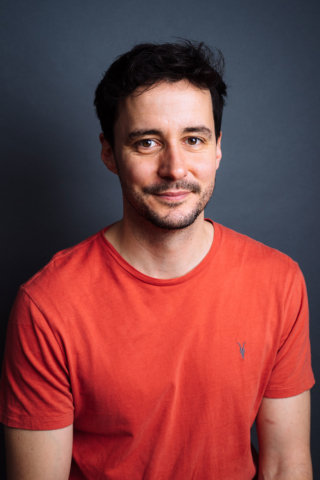 Sam Swainsbury
Theatre includes: The Twilight Zone (Almeida); The Meeting (Hampstead); A Midsummer Night's Dream, Privates on Parade (West End); Far from the Madding Crowd (Watermill); The Taming of the Shrew (RSC); When Did You Last See My Mother? (Trafalgar Studios); The Comedy of Errors/Richard III, The Merchant of Venice/A Midsummer Night's Dream (Propeller); Hay Fever (Rose); A Day at the Racists (Finborough); The Rivals (Southwark); Burial at Thebes (Nottingham Playhouse/Barbican); Hysteria (Birmingham Rep); Slope (Tramway, Glasgow).
 Television includes: Victoria III, Fearless, Mum, Atlantis, Call the Midwife, Jekyll.
 Film includes: Fisherman's Friends, The Cannibal in the Jungle, Thor: The Dark World.