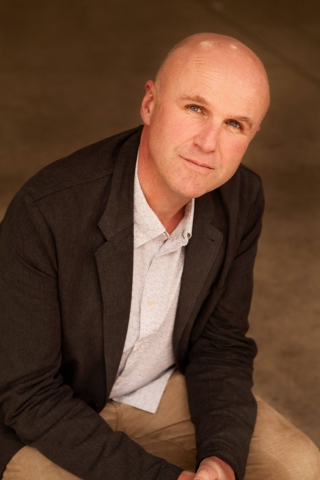 Tim Crouch
For the Royal Court: Total Immediate Collective Imminent Terrestrial Salvation, The Author (& tour), John, Antonio & Nancy (Rough Cuts), Adler & Gibb (& tour).
Other theatre includes: Peat (Ark, Dublin); The Complete Deaths (Spymonkey/Tour); Jeramee, Hartleby & Oooglemore (& tour), Beginners (Unicorn); what happens to the hope at the end of the evening (Almeida Festival/Tour); HOST (Brighton Fringe); King Lear, The Taming of the Shrew (RSC/First Encounter); I, Cinna (The Poet) (RSC/World Shakespeare Festival); Cadavre Exquis (Kassys, Netherlands/Nature Theater of Oklahoma, NYC/Nicole Beutler/Tour); I, Malvolio (Brighton Festival/Tour); May (Probe Projects); ENGLAND (Traverse/Fruitmarket Gallery/Whitechapel Gallery/Tour); An Oak Tree (& Soho), My Arm (Traverse/Tour); Fairymonsterghost (I, Banquo; I, Peaseblossom; I, Caliban) (Brighton Festival/ Unicorn/Tour); Kaspar the Wild (Theatre Royal, Plymouth/Theatre Royal, York/Polka); Shopping for Shoes (NT Education Department tour).
Radio includes: My Arm, An Oak Tree, ENGLAND.
Television includes: Don't Forget the Driver.
Awards include: Writers Guild of Great Britain, Best Play for Young Audiences (Beginners); John Whiting Award, Total Theatre Award (The Author); OBIE Award for Special Citations, Herald Angel (An Oak Tree); Scotsman Fringe First, Total Theatre & Herald Archangel Awards (ENGLAND); Brian Way Award (Shopping for Shoes); Prix Italia Award for Best Adaptation in Radio Drama (My Arm).