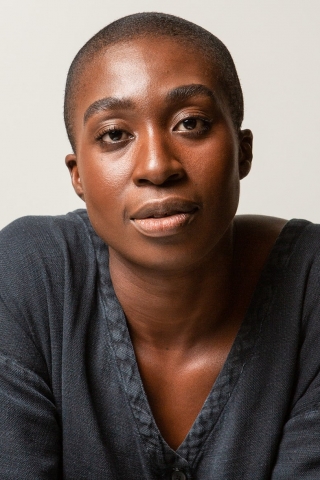 Vivienne Acheampong
Theatre includes: Nassim (Bush); City of Glass (HOME, Manchester/Lyric, Hammersmith); Rainbow Class (Edinburgh Festival Fringe/Camden Fringe); Monster Raving Loony (Soho); Elegies for Angels, Punks & Raging Queens (First Light/Criterion); The Curious Incident of the Dog in the Night-Time (West End); Julius Caesar (Donmar/St. Ann's Warehouse, Brooklyn).
Television includes: The Sandman, Famalam, The Emily Atack Show, The One, The Other One, Class Dismissed, Death in Paradise, Rose Matafeo's Comedy Blap, Lenny Henry: Yay I'm 60!, Turn Up Charlie.
Radio includes: Sketchtopia, Ankle Tag, V.I.P R.I.P, Academy of Joy, Newsjack, Penny Dreadfuls: Don Quixote. 
Film includes: The Witches.