An artwork exploring industrial, political and economic issues from a class perspective
The following content is extracted from a booklet given out to audience members attending the performance.
Fig. 1
Between 2017 and 2027, Lucy Morrison and Stacey Gregg conducted a study of participants on the Rise to Work scheme operating throughout post-Brexit Britain and echoed in similar schemes throughout Europe and America. Their investigation coincided with the implementation of the Robot Tax Act, which had been passed in 2020 to address the seismic impact of labour automisation. Morrison and Gregg collected data through workshops, interviews, research and observation, culminating in the installation Lights Out 2017 – 27, presented in this room.
The use of research methods drawn from the social sciences as an artistic strategy is reflected by the work itself: the exercises take place as they would have in Rise to Work sessions, allowing an observational perspective to sit alongside performance. Augmenting the performance is a simple record of participants studied through images and documents. Notes on participant's background, progress on the scheme, personality type charts and subsequent levels of success reveal a mixed picture, predicated largely on the dominant neoliberal ideology of the period. Further evidence of the gap in success relative to gender and race is also apparent.
Lights Out uses the corporate language of individualism, but despite its neutral appearance, the material it presents offers both objective and subjective points of view. Gregg noted that the scheme contained elements seemingly pulled together from fields of psychotherapy, CBT, actor training such as Laban and Stanislavsky, Neurolinguistic Programming, Mindfulness, elocution and even hypnosis. The portraits of participants put human faces to the facts and figures, and the progress reports and financial precarity tables stress the personal and the political, the public and the private life of every worker.
Fig. 1.3
Where do you source your energy?
a) From other people. You are social and enjoy being centre stage.
b) From within. You find solitude creative and fulfilling.
c) A mixture. You find energy from both sources
Fig. 1.4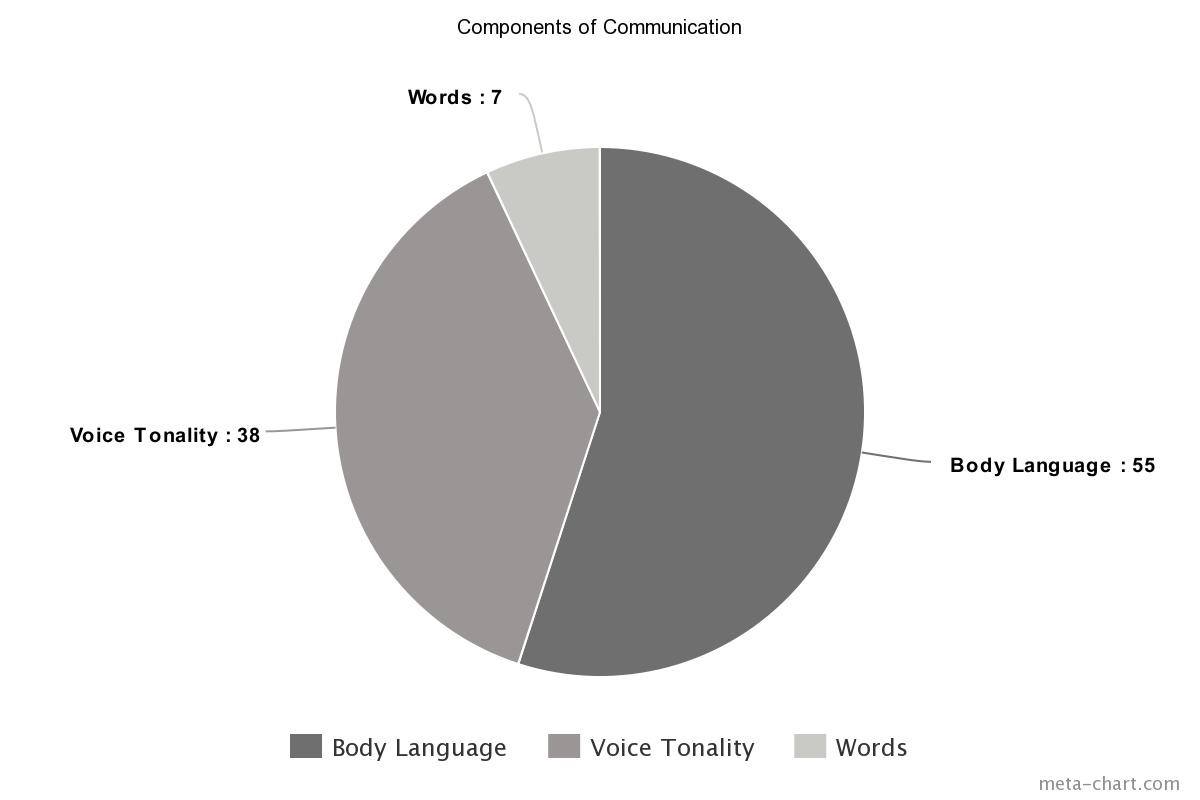 Components of Communication
Fig. 1.5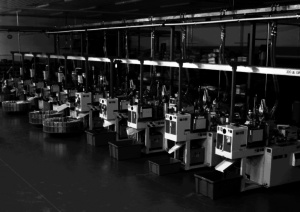 Factory interior post Lights-Out
---
About Lights Out by Stacey Gregg:
Lights Out developed from Morrison and Gregg's involvement with Chloe Lamford's provocation, could there be alternative ways to make performance at London's Royal Court. The space was neither black box theatre nor white cube gallery. Although a failure at the time, the piece resurfaced in later discussion and research as the arts in Britain suffered a decline, and socio-economic inequality and precarity grew to be a major concern.
In a retrospective of Gregg's work, a display was dedicated to her previous failed attempts to make work on the subject, among them a rejected commission for the Royal Court, the National Theatre, a screenplay entitled Working Class Hero deemed too polemic by the BBC, a durational performance by Gregg herself wherein she listed grievances with the art world, culminating in saying "fuck you" repeatedly until people left. It received generally damning reviews, apart from a three star in The Guardian. ('A Brief History of Analogue Art, 2017-2027' Martina Black, ed., Singularity-Art-Theory: An Anthology 2020-2040, Cambridge 2041, p.809
The performance element of Lights Out emerged from improvisation-based sessions built on exercises observed in the Rise To Work Program.
These were refined in consultation with and thanks to social scientists Dr Sam Friedman and Dr Dave O'Brien, Voice Coach Hugh O'Shea and NLP Master Chris Cross.
The question which continually arose for Gregg, Morrison and Lamford was, were these techniques successful, or were they to some extent dehumanizing?