Introduction to Playwriting Groups
Applications for the Introduction to Playwriting Groups 2023-24 have now closed.
Deadline: 12.00pm 30 June 2023
Please see below for the large print, easy-read and BSL versions of this information.
What are the Introduction to Playwriting Groups?
An opportunity for writers new to playwriting but with raw talent and big ideas to think more deeply about writing for theatre alongside a group of their peers, guided by produced playwrights working with the Royal Court.
What does 'new to playwriting' mean?
Your application may include the first 10 pages you have ever written or it may be an extract from your first full-length play. This may be your first time applying for a group of this kind or you think this particular group can offer you something you need right now. Read on, and if you think this is the right opportunity for you, we want to hear from you.
Will the group teach me how to write a play?
NO! We can't teach you to write a play, this is not a course, toolkit or instruction manual, but what we can offer you is an insight into the approach & practices of one of our leading playwrights over 8 group sessions. It's an invitation to write in the most courageous way you can, whilst being supported by the lead writer and the other group members.
What happens at the end of the group?
The writers are invited to submit a play and offered detailed feedback from the playwright/s leading the group, and members of the Literary and Artistic Teams.
Who can apply?
Applicants must be aged 18 or over and based in the UK or Ireland.
Are the groups accessible?
We're committed to ensuring these groups are accessible as possible.
There is no fee to take part in the groups and we passionately encourage writers with little or no experience to apply. We can support with access needs, travel to London and other costs (such as childcare) of joining a group. Everyone offered a place will be asked to fill in an access questionnaire in order for us to best support you to take part in the group. Please see our Access Guide for more detail.
We will ensure there is always an online option by committing to offering one group each year that runs over zoom. Priority for this group will be given to those who opt for this in order to access the group most fully.
Interpreters will be available in every session for BSL users.
When submitting your application:
There is the option to submit your application form via video or audio by emailing literary@royalcourttheatre.com this could be in BSL or spoken English. More details can be found in the Easy Read version at the top of this page.
BSL users are also invited to submit their 10-page sample in BSL via video if preferable. More details about how to submit in this way can be found in the video at the top of this page.
If you have any further questions about accessibility, please don't hesitate to get in touch: literary@royalcourttheatre.com
Information given is strictly confidential and will in no way affect your application.
You can also tell us about any availability issues on the application form.
When will the Intro Groups be?
Currently we plan to run a group from Autumn 2023 and another two groups in early 2024. The Autumn Group will take place at the Royal Court Theatre. One of the 2024 groups will take place entirely online.
Each group runs for eight weeks. Sessions are usually in the evening and last 1.5 hours.
How do I apply to the Intro Groups?
To apply, you will need to complete the online form which includes answering the following three questions (up to 850 characters per answer):
Thinking about your writing sample, could you tell us why you chose to tell this story as a piece of theatre?
Think of a writer whose work you love. What's one question you could ask that would support you with your future playwriting?
Is there anything else you would like to tell us about yourself?
The form will also ask you to attach a 10 page example of your playwriting. The example can be from a longer play, a complete short piece or entirely new material created for this application. They might be the first 10 pages you have ever written. But you must be writing for live performance.
Some important points to note:
Please attach your documents in .doc, .docx, or .pdf format.
Your extract can be of any genre and feature any number of characters, but must be intended for the stage and not for film, television or radio. It should be an original piece of writing, not be an adaptation of a story from another medium.
We only accept 10 page samples – we do not accept full-length plays, summaries or treatments
Please include your name somewhere in the file name of your example document i.e. firstnamesurnamesubmission.doc or firstnamesurnameapplication.pdf
Do not include any other attachments or materials (photographs, CVs etc).
You can send us an application if you've applied before, but please do not apply for this group if you have taken part in an introductory group at the Royal Court.
We will not be able to send you feedback on your submission and because of the volume we receive, we can't take late applications (so send it in early!)
Once you complete your application, there will be a webpage to notify you of this. You should also receive an acknowledgement email once you have submitted your application – these can sometimes end up in your junk box so please do check there too.
Submissions close 12.00pm Friday 30 June.
If you have any further questions that are not answered here, please get in touch with the Literary Department: literary@royalcourttheatre.com
The Introduction to Playwriting Groups are supported by the Jerwood Developing Artists Fund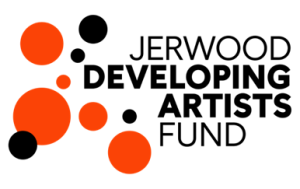 How we store your data
We take data protection seriously and hereby undertake to look after all personal data in accordance with General Data Protection Regulation which came into force in May 2018 or any forthcoming data protection legislation. As part of our Introduction to Playwriting application process, all personal data related to submissions will be stored securely on our server for up to 4 months and access limited to the Literary department, who manage the script reading process. The justification for keeping this data is legitimate interest, as we may need to contact writers about their application during the application process. This information will not be shared with third parties. Scripts will only be stored if the writer is selected for one of the Introduction to Playwriting groups. If the application is successful, all personal data related to the chosen writer will be stored securely on our server indefinitely. The justification for keeping this data is legitimate interest, as we may need to contact writers about the script they have submitted or future work. You have the right to request access to your personal data at any time and can ask to be removed from the database.
Please click here for full details of our privacy policy.