Rory Mullarkey's Writing Exercise
Playwright Rory Mullarkey ran one of our Introduction to Playwriting Groups with Sabrina Mahfouz in 2019. Here he shares an exercise that you can try at home.
Rory Mullarkey's work for the Royal Court includes Pity, The Wolf From the Door and the translation of Remembrance Day.
He has won awards including the James Tait Black Prize for Drama and The George Devine Award for Most Promising Playwright (both 2014); and he was also the recipient of the Harold Pinter Commission in 2015.
In addition to his own work, Rory is a translator of Russian and Ukrainian drama, and has translated plays for the Royal Court Theatre, the National Theatre and the Free Theatre of Belarus.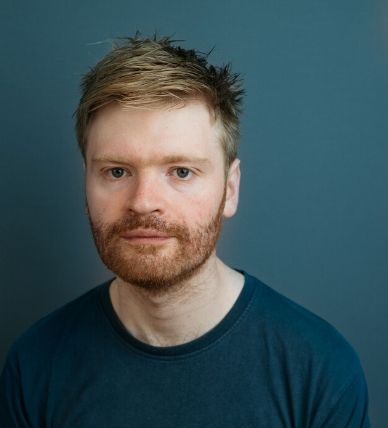 A Writing Exercise
Find somewhere quiet to write, and something to write on.
Now imagine two people. Give them names, or don't. Start them talking to each other.
After three lines of dialogue, write a stage direction: make the characters do something, have something happen, change the world a bit, or make another character appear.
Now write three more lines of dialogue.
Now write another stage direction.
Now three more lines.
Now another stage direction.
Keep that rhythm. Keep writing, keep making stuff happen. Drama isn't just talking, it's events. Three lines, then a stage direction. Three lines, then a stage direction. Don't pause, don't edit, don't think. Write for twenty-five minutes. Then stop. Look back over what you've written. Hopefully, at least once, you'll have surprised yourself. Hold onto that. If you surprise yourself, then you'll surprise the audience.

Support the Court
Our work with artists and writers continues during this uncertain time thanks to the generous support of our audiences.
Please donate today and be a part of our vital work and its future.