National Theatre Wales and Royal Court Theatre
On Bear Ridge
"One minute we had customers, the next minute there was no-one."
In a lost village, blurred by redrawn borders, hidden under a crumb on the map, Bear Ridge Stores still stands.
After a hundred years, the family butchers and grocers – a place for odds and ends, contraband goods, and the last petrol pump for 30 miles – is now silent.
But owners John Daniel (Rhys Ifans) and Noni (Rakie Ayola) are not leaving.
They are defiantly drinking the remaining whiskey and remembering good times, when everyone was on the same side and the old language shone.
Outside in the dark, a figure is making their way towards them.
A semi-autobiographical story about the places we leave behind, the indelible marks they make on us, and the unreliable memories we hold onto.
Ed Thomas is an award-winning writer for screen and theatre. He co-created the television drama Hinterland and his plays include House of America and Gas Station Angel, which premiered at the Royal Court. Royal Court Artistic Director Vicky Featherstone and Ed Thomas will co-direct On Bear Ridge.
The Big Idea: Post-show Talk | Tue 5 Nov
A Q&A event with writer Ed Thomas and Artistic Director Vicky Featherstone. This event is free with a ticket to that evening's performance.
Support the Court | Tue 12 Nov
Proceeds from the performance will help to support the Royal Court's ongoing work with writers in the UK and Internationally. More details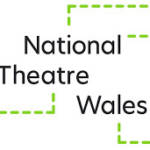 On Bear Ridge VR Experience
Throughout the run of On Bear Ridge, visitors to the Royal Court will have the chance to immerse themselves in the landscape of the play through a VR experience filmed on Penwyllt in the upper Swansea Valley, close to Thomas' childhood home.
Through VR the viewer will experience outdoor, site-specific installations which are being constructed in Penwyllt for the duration of the play's run at the Sherman, Cardiff.
The installations will temporarily exist in the landscape as fragmented remains of what was once there – a collection of lost things, half-forgotten sounds and memories, slowly sinking back into earth and rock. They'll offer glimpses of a vanished world and a story that was never told.
The VR experience is being created in collaboration with production company Cuckoo Nest.
"[A] potent study of the places we leave behind."
The Observer | Clare Brennan Read full review
"An excellent tragicomic play elevated further by Rhys Ifans and the ensemble."
The Stage | Nicholas Davies Read full review
"Absorbing, moving and intriguing."
The Sunday Times | Patricia Nicol Read full review
"On Bear Ridge is simultaneously timeless and horribly relevant."
Exeunt Magazine | Lilith Wozniak Read full review
""Cai Dyfan's design… manages to be at once remote, desolate, and claustrophobic."
Nation.Cymru | Emily Garside Read full review
Show more reviews
Jerwood Theatre Downstairs
Mon – Sat: 7.30pm (except 28 Oct 7pm)
Thu & Sat mats: 2.30pm (from 31 Oct)
Captioned: Wed 6, 13, 20 & Fri 22 Nov 7.30pm
Audio Described: Sat 23 Nov 2.30pm (Touch tour 1pm)
Relaxed Environment: Sat 16 Nov 2.30pm
Running time: TBC
Emotive content for productions