Rachel De-Lahay's Writing Exercise
Rachel De-lahay shares a writing exercise that you can try at home. 
Rachel De–lahay debut play The Westbridge won the 2012 Writers Guild Award for Best Play as well as coming joint first for the 2011 Alfred Fagon Award. Rachel's second play Routes opened in the Jerwood Theatre Upstairs in 2013 and won her the 2013 Charles Wintour Award for Most Promising Playwright.
In television, Rachel has written for The Feed for Amazon, Kiri for Channel 4 / The Forge,  Noughts + Crosses for BBC, and The Eddy for Netflix.
She is co-curator of the festival My White Best Friend (and Other Letters Left Unsaid).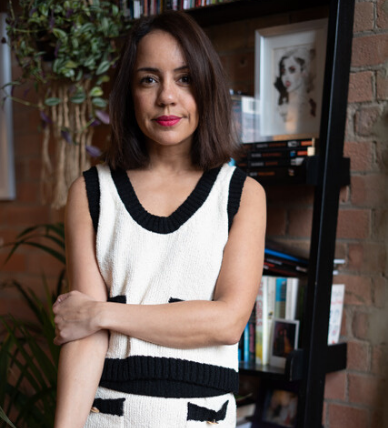 The best advice I was given was – if you can have such a luxury – concentrate on one thing at a time. This way you're not stock piling ideas for other projects. You want every brilliant thought, possibility to go into this script – this world. Tomorrow you will be a new person with new ideas. Do not try to save anything – make this the best thing it can be. And trust, when you eventually move on, you will be able to do it all over again. If anything, completing a brilliantly packed and nuanced script will be your confidence boost.
Another great gem, for when the script gets hard and moving forward feels overwhelming, write the scenes that excite you – the planned showdown, the dramatic ending. Bringing back your joy will bring back your confidence to sort the rest. 
Both of these nuggets would have been given to me at 3am, in my old kitchen, by my brilliant last flatmate Charlotte Lowdell, who'd come down for a midnight snack and find me just staring at a white screen. A writer and actress herself, she'd alway come with the most logical and calming advice and I was always so thankful to have her around.
When there's no plan and the blank page is terrifying, the best thing that keeps me writing is setting up circumstances in advance. I like rules. I like to know the boundaries I can play within. I always try versions of the following three examples and set my timer for 5 minutes and then just write. 
–                A is in a room. B enters, A stands… write
–                A and B are sat. A laughs, B stays silent. A stops… write
–                A and B enter a room to find C stood. B turns to leave. A stops them… write
This will be some variation of an exercise I picked up in Leo Butler's writing group. Leo loved a list, logical exercises and so, in turn, I loved Leo.

Support the Court
Our work with artists and writers continues during this uncertain time thanks to the generous support of our audiences.
Please donate today and be a part of our vital work and its future.