Sabrina Mahfouz's Writing Exercise
Sabrina Mahfouz is a playwright, poet, screenwriter and performer. In 2019 she ran one of our Introduction to Playwriting Groups with Rory Mullarkey.
Her work includes A History of Water in the Middle East at the Royal Court which has also been produced as an audio play. Listen here until 31 Jan 2021.
Sabrina has been elected a Fellow of the Royal Society of Literature and is the recipient of the 2018 King's Alumni Arts & Culture Award for inspiring change in the industry.
She has won a Sky Arts Academy Award for Poetry, a Westminster Prize for New Playwrights, a BBC Radio & Music Award for Best Drama Production and a Fringe First Award.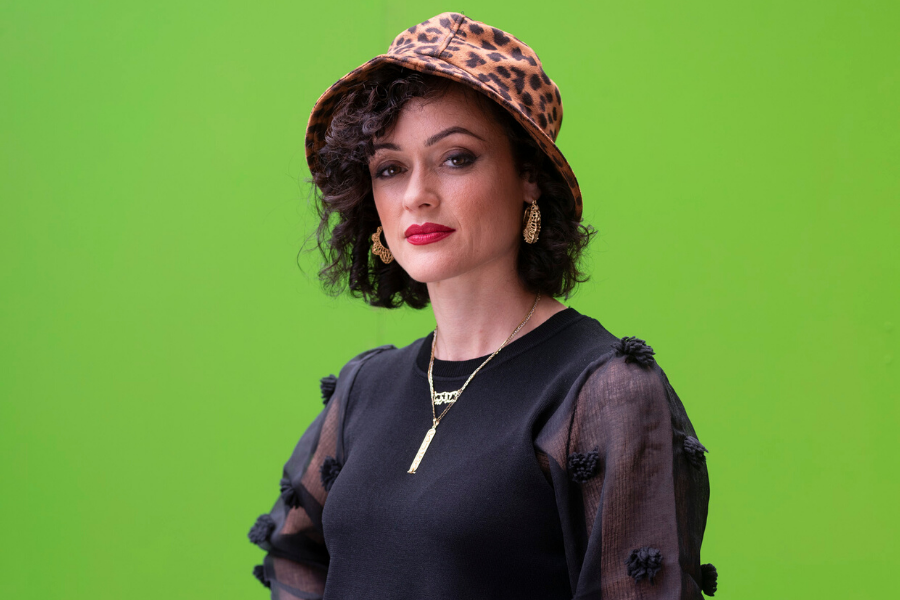 A Writing Exercise
Yeh, scripts need subtext. But really, British theatre, that much subtext?? I think it is subjective rather than an absolute prerequisite to 'good' theatre, 'good' obviously being subjective in itself.
I'm not as taken by subtextual tension as most seem to be, but I do admire the technicality of it and understand that how much it might be needed differ according to the form of theatre being created.
My experience in certain areas of life with certain people have been – they say what they damn well mean and the drama comes from having to deal with that level of truth!
So for this little exercise at least, as a challenge against what every single playwriting book or course would ever tell you, in these times when breaking the rules is pretty necessary, really – forget subtext.
Play a song, any song.
For the duration of that song, imagine there is somebody- real or fictional, who you know or don't – near enough for you to see, but the song is so loud wherever you are that you could say anything to them and they wouldn't have a clue. Say everything you have ever wanted to say to this person – good, bad, ugly. Stop exactly when the song stops, even if mid-sentence.
Play a completely different song.
And for the duration of that song, imagine things the other way round. The person has a lot to say to you, too (either the real you, imaginary you, combination of both) – but they know you can't hear them over the music. Make sure at least some of that is good stuff though, as times are tough enough right now! Write as that person until the song plays out.
Forget trying to be 'clever' for once, this is just a stream of what you'd never really say but now you're saying it and there's no hiding, no softening, no censoring – from either side. Maybe some of the thoughts or lines from either side might spark some ideas for what you'd really like to write about and you can take what you need from this and go on to craft something with as much, or as little, subtext as you wish!

Support the Court
Our work with artists and writers continues during this uncertain time thanks to the generous support of our audiences.
Please donate today and be a part of our vital work and its future.